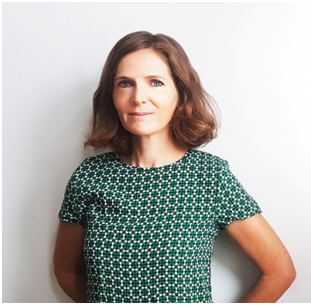 Dikoda is a growing network of professionals experienced in public health and applied research. We are driven by the idea that small, good ideas can lead to big change… if applied at the right time in the right place. As a small organisation, we are agile, ready to tackle new problems and ready to bring new ways of thinking to difficult challenges.
Dr Sophie Goudet is the Managing Director of Dikoda Ltd. Sophie is a researcher/technical advisor in nutrition and a visiting fellow in Global Urban Nutrition at Loughborough University, UK. She has over twenty years' experience working for international agencies in nutrition and health of low-and middle-income countries in Asia and Africa and 12 years of management experience at senior management roles. Sophie holds a PHD (UK), MBA (USA), MSC (France) and has published multiple academic papers.
Dikoda employs high-level researchers and global experts to provide technical and research assistance.

Specifically, the current team members have strong experience and technical expertise in the following areas:
Development of public nutrition policies
Technical capacity building, especially related to urban interventions with a focus on maternal and child nutrition and food systems interventions.
 Design and implementation of large-scale nutrition research
Public health surveillance and research, globally and in the selected countries
Technical assistance for urban nutrition research and programme implementation with extensive experience in multi-stakeholder and multi countries engagement
 Tools and guidance development, capacity building and mentoring of professional staff
Analytical, writing, communication and facilitation skills
Most of our team are women and we give preferred opportunities to women junior researchers.
We are currently working with research teams and partners in Afghanistan, Bangladesh, Cambodia, Indonesia, Myanmar, the Philippines and Pakistan.
Equitable Research Partnerships at Dikoda
At Dikoda, we believe in equitable research partnerships and we strongly oppose double standards in research. We have therefore adopted the Global Code of Conduct for Research in Resource-Poor Settings.
At Dikoda, we believe in equitable research partnerships and we strongly oppose double standards in research. We have therefore adopted the Global Code of Conduct for Research in Resource-Poor Settings.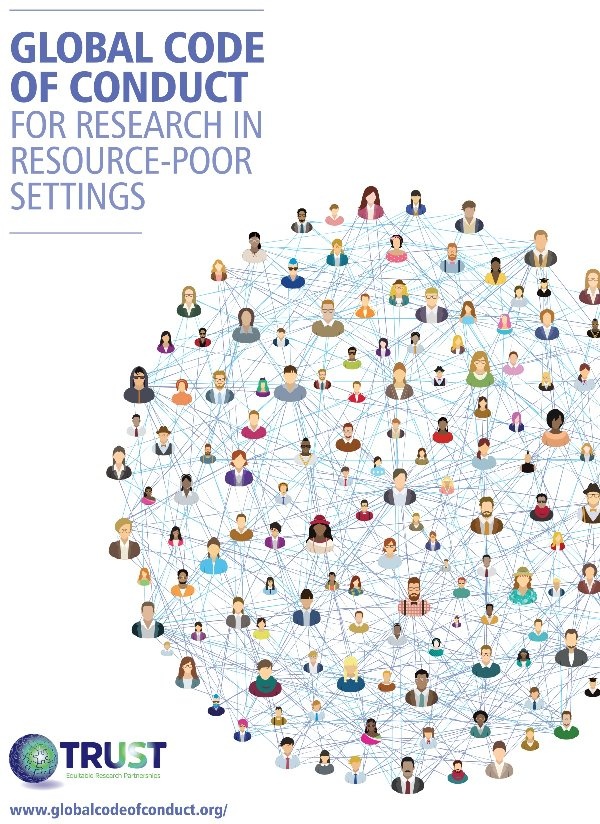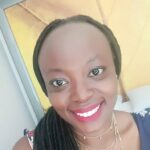 Dr Carolyn Imelda Auma
Researcher consultant
Project: FAO
Carolyn is a nutritionist with an independent research background and a growing teaching portfolio. Her vision is to develop a career in the food and nutrition sciences, at the nexus of evidence-based teaching, end-user-oriented research, public engagement and science communication. She has a PhD in public health nutrition from Sheffield University, UK.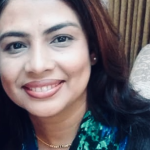 Dina Farhana
Researcher consultant
Project: WFP and FAO
Dina Farhana is a public health and nutrition professional. She has over a decade of experience working in development sectors in Bangladesh with four years of management experience as senior executive. Research, advocacy and program implementation in particular focus on maternal child health and nutrition are major areas she worked. Dina holds a Master's degree on Nutrition and Food Science from Institute of Nutrition and Food Science (INFS) under university of Dhaka, Bangladesh.

Linkedin/Dina-Farhana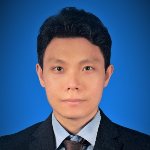 Swan Pyae Oo
Urban researcher consultant
Project: FAO, UNOPS
Swan is an experienced urban researcher with more than 5 years of experience working on projects and programmes to support sustainable urban development. He has expertise in qualitative and quantitative research and data analysis, development consulting, public communication and dealing with policy makers.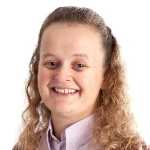 Professor Paula Griffiths
Senior researcher consultant
Project: FAO
Paula Griffiths is Professor of Population Health (0.8 FTE) and leads Loughborough University's (LU) global research challenge in health and wellbeing. She is also honorary Professor in the School of Clinical Medicine, University of Witwatersrand, South Africa. Her research focuses on inequalities in maternal and child health and nutrition outcomes in low- and middle-income countries and community strategies to reduce these. As a Social Scientist she brings expertise to global development projects that facilitates the understanding of the social contexts in which people live and how these influence their behaviours and uptake of interventions designed to improve nutrition and health in populations living in resource poor settings and particularly in urban areas. Griffiths has shared these skills with 15 completed PhD students (over 50% international students) during her career as well as mentoring early career postdocs through training fellowships and sponsoring mid-career scientists in Leadership Programmes.

lboro/Paula-Griffiths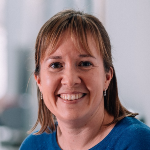 Dr Emma Haycraft
Senior researcher consultant
Project: FAO
Emma Haycraft is an academic psychologist in the School of Sport, Exercise and Health Sciences at Loughborough University, UK. Emma conducts research which contributes to health promotion efforts in the UK and abroad, focusing in particular on nutrition and healthy development in children and adolescents. Emma's research aims to understand how to promote health behaviour change in a variety of contexts. Much of her work focuses on children's eating behaviours and caregiver feeding practices, with the aim of supporting the development of dietary variety within children and young people. Emma is a co-creator of the award-winning Child Feeding Guide; an evidence-based website and web app which supports caregivers to achieve healthy, happy mealtimes with their children. Her research has also focused on child nutrition and development in Kenya, Peru and South Africa, working with local partners to develop ways to foster optimal child development and feeding, and provide effective support for caregivers.

lboro/Emma-Haycraft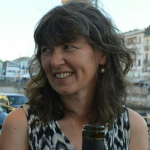 Dr Emily Rousham
Senior researcher consultant
Project: FAO
Emily's research encompasses maternal and child nutrition including current projects on new strategies to improve complementary feeding in infants and young children in Peru (UK MRC funded) and mitigating against the impact of COVID-19 on maternal and child nutrition in the urban poor in Peru (2020- 2022). She has worked on projects in south Asia for over twenty years and collaborated with WHO, Save the Children UK, UNICEF Peru, as well as in-country research organisations. Recent work includes a systematic review commissioned by WHO on the impact of unhealthy food consumption on malnutrition in children to inform complementary feeding guidelines. She has also worked in Ghana, Kenya and South Africa. Her work includes the double burden of malnutrition, as well as covering the spectrum of disease from communicable to non-communicable diseases. Other research activities include the emergence and prevention of antimicrobial resistance in Bangladesh using a One Health approach and understanding the social and cultural drivers of antibiotic use. Further work includes a World Health Organisation funded project to strengthen health systems to reduce antibiotic use. Emily's research uses both qualitative and quantitative methods.

lboro/Emily-Rousham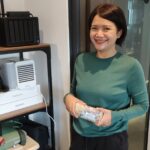 Rini is an Indonesian national researcher with experience in food security and urban food system, economic governance, disaster risk reduction, and program management. Also, she has a research background in water reform and justice in Jakarta and participatory action research of flood disaster management. She has contributed to several WFP report analysts while she joined the institution. Rini completed her Master of Environmental Management and Development program from the Australian National University.

lboro/Rini-Astrianif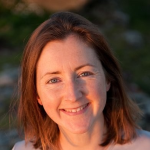 Dr Heather Ohly
Research Fellow & Research Consultant
Project: WFP, UNOPS
Dr Heather Ohly is an experienced researcher with interests and expertise in nutrition, food security and sustainable food systems in low and middle-income countries. Specialist skills include research design, mixed methods evaluations, implementation studies, evidence synthesis, realist evaluation, interdisciplinary collaborations and science communication

Linkedin/Heather-Ohly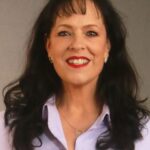 R. Danielle Chekaraou, MPH is a Social and Behavior Change Communication / C4D Expert with more than 25 years of experience working from community grassroots to the Directorate level. She has implemented programs focused on Maternal and Child Health and Nutrition, infectious and vector borne disease, child protection, education, agri-nutrition, WASH, and livelihoods in both emergency and development settings. She holds undergraduate degrees in Human Nutrition and Child Development and a Master of Public Health in International Public Health and Community Development.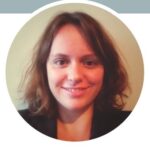 Michelle Latham has over the past 12 years been working in the fields of agricultural and rural development and rural poverty reduction. Michelle has extensive experience providing appropriate technical advice, support, and information on environmental management particularly in fields related to climate change adaptation, vulnerability, disaster risk management interventions and mainstreaming these into project formulation as well as national development policies. Her interest in these fields been fostered though a combination of both her academic studies and work-related experiences most notably at the United Nations IFAD, UNFCCC, WFP and world-renowned research centres including the GeoData Institute, University of Southampton and the University of East Anglia.
Prior to joining Dikoda Ltd. , Michelle has been working for the past 4 and a half years as a GIS content specialist at the International Fund for Agricultural and Development (IFAD) supporting geospatial projects aimed at up-scaling enterprise GIS and improving and informing project design, reporting, M&E, and impact assessments.
Michelle holds both a MSc and BA degree in Environment Management and International Development from the University of East Anglia.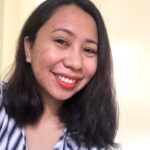 Jeline Marie M. Corpuz
Researcher Consultant
Project: WFP, FAO
Jeline is a nutrition and public health professional with more than five years' experience working on nutrition policy development and advocacy, monitoring and evaluation, nutrition program management, nutrition assessment, capacity building, and research. Her current works primarily involve nutrition research for policy development and evidence-based nutrition programs including healthy public food procurement policy, trans-fat elimination, and food and nutrition security. She has an immense experience working and collaborating with national government agencies, local governments, and international and non-government organizations. Jeline holds a degree in Master of Science in Public Health (MSPH) Nutrition from the University of the Philippines Manila and currently a Board Member and officer of the Philippine Society of Nutritionist-Dietitians (PSND), Inc.
Megan Stanley
Researcher consultant
Project: FAO
Megan is a PhD research student in the School of Sport, Exercise and Health Sciences at Loughborough University. Megan's current research considers the role of diet in the development of the infant gut microbiota amongst infants in Peru. More specifically, Megan is interested in the impact of current complementary feeding practices, iron deficiency and iron supplementation on gut microbial community composition.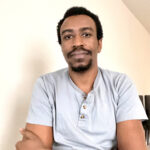 David W. Wambui
Data analyst
Project: FAO
David Wambui is a DrPH (Doctor of Public Health) Candidate at the Brody Schools of Medicine, East Carolina University, Greenville, North Carolina, USA. David holds a Bachelor of Science degree in microbiology from Kenyatta University, Kenya and a masters degree in Global Health from Duke University, USA. His research interests are in the areas of environmental epidemiology, infectious diseases, and spatial analysis. David has been in public health research over the past 7 years. He has collaborated and participated in research in different countries including Kenya, USA, China, and Tanzania. He has also published his research work in various peer reviewed journals. Special skills include study designing, data analysis and visualization, and geospatial analysis.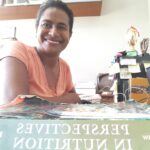 Salanieta is an Academic by profession in the Nutrition and Dietetics Department of the School of Public Health and Primary Care (SPHPC), Fiji National University. She is Fijian of itaukei origin brought up, studied and worked mostly in the capital of Suva. She has a background qualification in Education & Chemistry, Food science & Nutrition and Public Health Nutrition. Besides teaching, her research career has focused on areas of community needs assessments , dietary patterns of university students, qualitative studies on fruits and vegetable consumptions of children, and of particular interest is her recent publication on the cultural determinants of children's fruits & vegetables consumption in Fijian of itaukei children. Salanieta has completed a Master's in public health (MPH) qualification from the Fiji National University and hopes to pursue her PhD studies in Massey University, New Zealand in 2022 in geriatric nutrition specifically in the prevention and management of malnutrition in older adults in Fiji.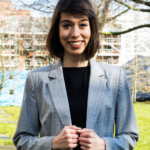 Ana Irache is a final year PhD student in the Warwick Centre for Global Health at the University of Warwick. Her current research focuses on quantifying the magnitude and inequalities of the double burden of malnutrition (i.e., co-existence of overweight/obesity and anaemia) among adult women, adolescent girls and children living in low-and middle-income countries. Her main research interests lie in maternal and child health, health inequalities, urban nutrition and food environments. Ana holds a Bachelor of Science in Nursing degree (Spain and USA) and a Master of Public Health (UK).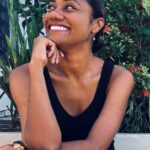 Mere Nailatikau is a storyteller and development professional with over 15 years of experience in research, communications and public diplomacy. She is based in Suva, Fiji, and has worked in organisations in Papua New Guinea, Samoa, Tonga, Kiribati, Solomon Islands, Vanuatu, Tuvalu and Nauru. After graduating with a bachelor's degree in psychology and management, and a master's degree in development studies, she spent several years working in media, the creative arts, civil society and aid-funded development organisations. Today, she consults full-time and has collaborated with organisations including the World Bank, the Pacific Community and UNICEF Pacific. Her writing has been published in Stella Magazine, the Commonwealth Writers Blog, Climate Tracker, DevPolicy, Islands Business and The Interpreter. She co-founded the Two Fishes podcast, serves as MC and curator for TEDxSuva, and currently hosts the second season of Vosa, a Pacific storytelling podcast featuring creators, thinkers and changemakers across the region..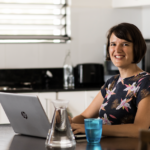 Vittoria Pasca
Nutrition Consultant
Project: Dikoda
Vittoria is a Fiji-based consultant focusing on NCD prevention and dietary behavioural change. She holds two Masters Degrees in Nutrition and Dietetics with specializations in sports dietetics and plant-based diets, and a Masters Degree in International Development. She's also a board-certified Lifestyle Medicine professional.
Sonja Read is a public health nutritionist focused on low- and middle income countries. Her initial research focused on acute malnutrition among infants under 6 months but she has since worked for several international NGOs in programme management and operational research mainly in the areas of nutrition and food security, cash-based assistance and economic development to support programme development, assessments and evaluations. With a bachelor degree in business management, her passion is to help development programmes be more impactful, sustainable and evidence-based. Sonja holds an MSc in public health nutrition from the London School of Hygiene and Tropical Medicine.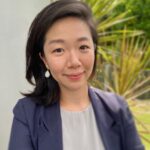 Cori Park
Graphic designer
Project: UNICEF
Cori Park is a graphic designer and visual communications expert working with international development organizations and academic institutions worldwide. She has extensive skills in conceptualizing and creating visual assets including designing and formatting of policy papers, program and donor reports, case studies, presentation templates, infographics, and communication materials. Cori has worked for the UN Resident Coordinator's Office in Malaysia and UNICEF Offices worldwide - headquarters, regional office for the East Asia and Pacific, and in country offices in Malaysia, Nepal, and Timor-Leste.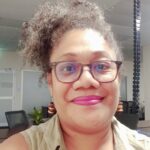 Viola Lesi
Researcher and learning expert consultant
Project: sequa, UNICEF
Viola Lesi is first year PhD candidate via a research collaboration between the Fiji National University in Fiji and University of Otago in New Zealand. Her research will focus on the indigenous iTaukei foods in Fiji; the diversity, socio-cultural connections, narrative/stories, health properties and nutritional profiles towards the development of a database of indigenous foods in Fiji. She has over twenty years of work experience mainly within the education and food science (analytical) field and within the last 5 years branching out to development work in Fiji and the Pacific. She has taught senior high school science, worked in curriculum development (Fiji Ministry of Education) and design and development of online and blended courses for tertiary institutions (University of the South Pacific). Viola has also worked in an internationally accredited laboratory conducting analytical microbiological & chemical analyses and validation of tests (Institute of Applied Science, University of the South Pacific). In the last five years her work has mainly focused in the development sector; reviewing programs (monitoring and evaluation) and development of training materials and online training courses (SPC, Australian Facility Fiji and UNDP Pacific). Viola holds a Bachelor of Science degree with double majors in Biology and Chemistry, and a Master of Science in Biology with Food Science emphasis, both from the University of the South Pacific.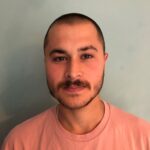 Ben recently submitted his PhD thesis at Loughborough University in the School of Sport, Exercise and Health Sciences. He worked on an invited review for the World Health Organisation looking at the impact of greater consumption of unhealthy foods and beverages in children under 10 years on risk of malnutrition and diet related noncommunicable diseases. Since submitting his thesis Ben's research focus has continued in a similar stead working on a review on physical activity and nutrition in healthy adolescents. Ben holds a BSc in Sport and Exercise Science from Loughborough University.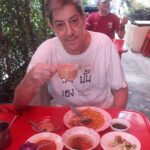 Geoffrey Goddard
Copy editor
Project: sequa, UNICEF, FAO
Geoffrey Goddard has more than 50 years' experience as a journalist. He recently returned to Australia after 21 years in Myanmar and Thailand and continues to work as an editor with Frontier Myanmar.
Here is the type of jobs we often advertise for: public health, nutritionist, food security, food systems, urban planner experts, data analyst, data visualization experts, spatial analysts.
Our customers are international and national development actors in Asia and the Pacific, including governments, UN agencies, NGOs and a diverse range of actors in private sector.
Dikoda will seek to support customers with the following key issues:
Poor data quality
Poor research or M&E design/plan
No evidence of impact on nutrition and health outcomes
Our target customers are organisations that want professional experts that can pull together teams quickly and get results within timeframes.
Dikoda Ltd is a company registered in England and Wales with a head office in London.  The company is seeking to expand in Asia and the Pacific and setup local offices and team to improve engagement with clients and ensure quality work is adapted to local contexts.
In Asia and the Pacific, we currently aim to:
Expand operations in the Pacific Region
Establish effective localised teams of experts to support achievement of the company's mission
Continue to innovate in delivery of products and services that can strengthen public health
We are currently working in :