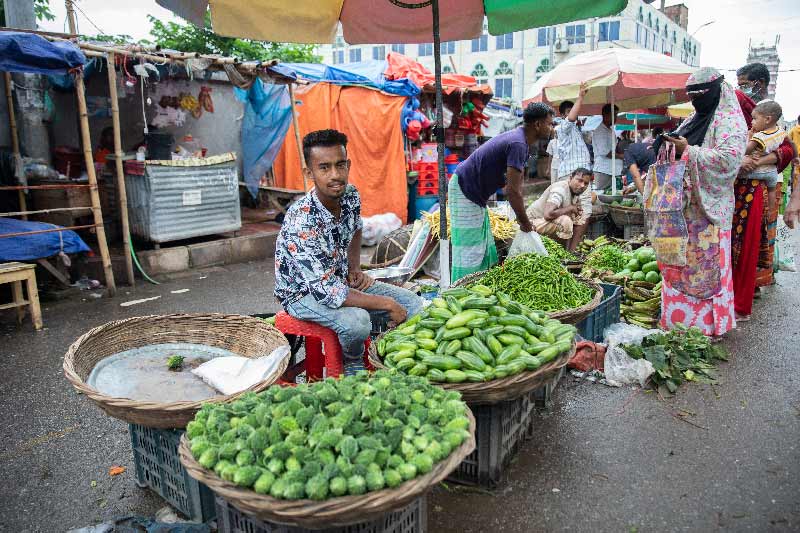 Currently, food inflation remains at astonishingly high levels all over the world, thanks to the leftover impacts of the COVID pandemic, the disruption of global food supply chains due to conflict in Ukraine, and a seemingly endless procession of extreme climate events.
Much research has been conducted examining the effects of this food inflation on food security, particularly in low- and middle-income countries (LMIC) where food insecurity was already a problem. This includes a comprehensive research project we at Dikoda is undertaking for the World Food Programme examining the impacts of COVID and conflict on nutrition in Asia-Pacific.
However, it is another study we want to focus on today, research recently published with shocking implications, not only for the state of food security worldwide, but particularly for children …
How food inflation hurts children in LMIC
At the end of 2022, the IFPRI published the results from a research project which studied the impacts of food inflation on child wasting and stunting.
While similar studies had been conducted previously in individual countries and specific regions, what made this study truly groundbreaking was that it brought together data from 44 LMICs spanning two decades, including hundreds of surveys and data points, the first study of its kind with this kind of scope.
To say that the results were distressing might be an understatement.
The study found that a 5% increase in real food prices increases the risk of child wasting by 9%, and severe wasting by 14% in LMICs. Moreover, a 5% increase in real food prices during the prenatal period increases the risk of stunting by 1.6%. Critically, the research showed that these effects were felt most severely by children from poor and landless households, those already at greatest risk of stunting and wasting.
Step back for a moment and look to Asia-Pacific countries like Sri Lanka, Laos, and Myanmar, where the most recently available statistics show food inflation rates of 21.5%, 42.7%, and 62.8% respectively.
Remembering that a mere 5% increase in real food prices means a 9% increase in wasting and a 14% increase in severe wasting, alongside a 1.6% increase in stunting, it is not difficult to extrapolate the numbers and understand how truly devastating this current food inflation crisis could be for children.
Adding to these conclusions are our findings from our recent research project. Reduced consumption and dietary diversity lead to stunting and wasting, as well as a host of other health problems, seeming to add further confirmation to the work of IFPRI researchers.
Taken together, what this means is simple. We are at a critical moment in the fight for food security, a moment in which an entire generation is under threat. Now must be the time for the world to come together to protect child nutrition and avoid calamity.